Major HR Challenges in Indian KPO Industry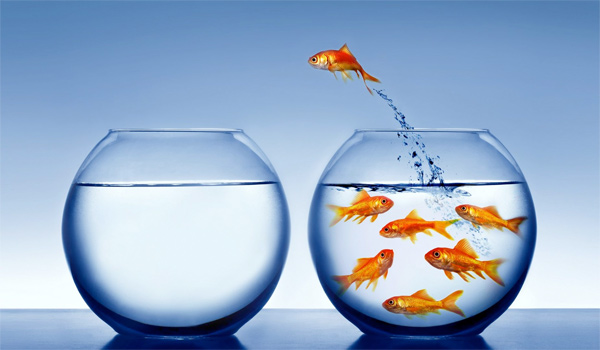 India possesses the world's second largest pool of English proficient resources in information technology, engineering, medical and financial services. Building on these abundant human resources, the Indian BPO/KPO industry, has expanded rapidly over the last decade. Despite the availability of talent, HR managers in KPO companies still face various challenges such as talent crunch, need for continuous training, high intellectual drainage, pay parity issues, etc. Having worked in the manufacturing industry, IT and Telecom industry for years, I had to find ways to tackle these daunting challenges during my early days of KPO experience.
A typical HR life cycle starts from identifying a position, filling the position, managing the compensation of employee, training the employee, apprising the employee and managing the exit while doing so some of challenges which HR face in KPO is :
Converting service level agreement into KRA/KPI:
KPO organization are committed to delivering work with utmost quality, and within tight deadlines, and considerable challenge HR face is how to convert the service level agreement in to KRA/KPI, the situation also aggregates when each individual is working for multiple clients across industry verticals, and the challenge HR faces is how employees performance can be assessed scientifically with no subjectivity involved.
Talent Nurturing :
Trainings are focused mainly on improving the Quality of workforce since the contribution of each employee reflects in the final product. Training programme like English Writing, Email Writing and Telephone etiquette, Introductory programme in cultural sensitivity is the norm for many of the KPO's, apart from this management some time sponsor or encourage employees to take higher educational certifications like e-MBA, Chartered Financial Analyst (CFA) and Association of Investment Management Research (AIMR) programmes are encouraged for high potential employees.
Challenge for HR is to design the customized training modules and the challenge are when training programme has to designed for specific projects like if any financial project for a particular country is taken then employee needs to know the laws of that country.
Knowledge Management:
Employees are intellectual assets of any KPO. When employees exit, intellectual asset of the organization diminishes causing high intellectual drainage, now the Challenge of HR is how the tacit knowledge of the employee is captured and creating infrastructure for capturing the tacit knowledge.
Managing Stress of Workforce:
Stress of the workforce is something, which cannot be ignored by the HR, and today it is rampant in any industry, and KPO is not left out from that, today employees has to deal it with effectively but stress arising from monotonous and repetitive nature of job is a challenge not only for HR but employee itself. This can be addressed by initiating HR programmes like mediation/Yoga course from Art of living, arranging recreational activities periodically.
Working in Different Time Zones:
Employees need to work on different time Zone, and these sometime impacts their health, and over all well-being of the employee. This situation put HR in the challenging task of ensuring the security and safe being of female employees.
Instilling Integrity as Value System in Employees:
KPO requires a higher level of data confidentiality and data security; the challenge of HR is not policing the employee but having a watchful eye and challenge of bringing relevant HR policies and periodically sensitizing employees and project invisibly integrity as a value system.
Maintaining Internal Parity in Compensation:
In KPO there is crunch for talent and most of the time its war for the talent, KPO is a specialized field, and requirements will also be typical, now the biggest challenge is getting the right talent and paying him, but maintaining pay parity is a challenge since every year the cost of talent available in the open market is increasing. Maintaining pay parity is critical in KPO since employee morale has to be maintained
Talent Acquisition and HR Brand Equity
India is the second largest pool of English proficient resources in Information Technology Engineers, doctors, Managers but still we face the talent crunch since many of the qualified candidates have reservations about considering KPO as a career.
India is a diverse country and talent is widespread across the country, and many of time after many rounds of interviews and offer negotiations candidates backup at the last moment, citing relocation issues since India is a country where we would like to be near with family and friends. The Talent is not uniformly distributed across; sometimes it becomes a challenge for HR to scout talent.
Unlike other industries in KPO recruitment is complex focused on multiple round of interviews focusing on a different aspect of evaluation like domain expertise, analytical and data mining skillset, conceptual knowledge, verbal and written communication skills in alignment towards domain expertise and evaluating on softer skill set like working in the Team and working under pressure, Challenge for HR is to balance – a) Aspiration of candidate, organization and cultural fitment.
For maintaining this HR need to act as a consultative needs analyst for the candidate and organizations rather than acting like a sales person who sells the Job description to the gullible candidates.
Instantaneous Nature of Employees 
KPO employees are knowledge workers, so they expect a quick response to their queries and issues, and sometimes it becomes a challenge for HR since many of the time request comes regarding infrastructure and new policy related which immediate response HR might not be able to give.
The HR challenge also lies in creating HR Brand equity and improving employee's perception of HR as a credible business partner.
Retention Management:
Attrition is another challenge faced by HR professionals. Attrition kills the productivity and at the same time destroys the morale of the employees. Challenge for HR is to control the attrition of high performance employees who are rated at 4 and 5 in the appraisal cycle and identifying high potential employees who are rated at 3 in appraisal cycle. Grooming them through assigning a suitable mentor and implementing succession management with clear differentiating with replacement management, in succession management employees should let know whom he or she will be replacing, and a coach/mentor should be assigned, and a periodic evaluation and assessment to be done.
a)Job Rotation :
KPO is a highly specialized field, and it is exceedingly difficult to provide job rotation to employee unlike in other industries. Challenge is how best HR can do the job sculpting and provides job rotation to employees.
b)Career Path :
Employee is recruited for a particular project but by the time employee joins, due to business reasons client withdraw the project, and at that time biggest challenge for HR is to manage the disappointment, frustration of the employee and same do apply when suddenly client withdraw the running projects and employees are left out with no work.
This is a challenging situation of HR and HR should try to fix how best the talent can be utilized and reallocation of resources based on skill set.
Challenge for HR is to interact with the senior management and create a clear career path for employees, and in a graphical way it should be explained to employees, and they should be made aware what career path they can join.
HR need to design retention programmes like work oriented learning and development programs, judicial approval of working from Home, providing an opportunity to employees for global exposure, Flexi timings and creating a challenging job profile in alignment to each individual employees aspiration. Reward and recognizing employee's contribution.
Final Thoughts:
All well and said crucial Challenge for HR is proactively identifying what is the need of the employees and providing them without their asking.
Characteristics of the work force is changing, and employers has to foresee and see employees as growth drivers of the company and give them respect for their contribution, and opportunity to self-discover their strength, which they can offer to employers, and this is the biggest challenge for HR to help the employee self-discover his or her new strengths in the workplace and identifying this and providing an opportunity to work on newly discovered strength.