Top Five Human Resource Magazines in India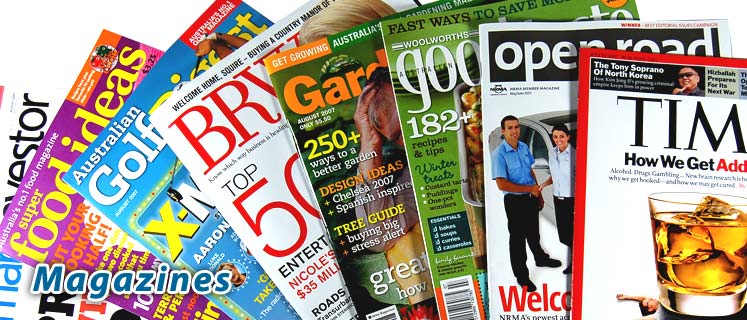 Many of the times when I meet any HR professional in any seminar or any other HR functions, during the initial interaction many of the HR fraternity ask among themselves, and many of the budding HR enthusiasts do ask me two similar questions:
a) Which HR body you are affiliated?
b)Which HR magazines you read?
These two questions made me to think and evaluate the HR Magazines available in the market. every magazine is strong in its target audience.
1. People Matters:
I feel People Matters is for HR professionals, who are at Senior Management / Mid management working in strategic aspect of  HR.
I will rate this magazine the best, since last 1+ year I am reading this magazine and find every issue they come up with very good content especially articles from Elango is very interesting to read.
Content of People Matter is too good, and language is very good compared to other HR Magazines, and it is worth investing money to read this magazine. This magazine focus more on HR people from big companies and you hardly find any lesser known companies HR talking, even smaller company have unique and best HR practices.
HR professionals must share this magazine with CEO and CXO's. I am sure their perspective towards HR will change.
A must read for any HR professional who is passionate about HR.
2. National HRD Network:
National HRD network Newsletter is not available in book shelf, This magazine has gone a long way from being black and white to colour, worth reading the articles, you can see originality and its coverage includes almost all the latest topic.
A must read for any HR Professional
3. Business Manager
Many of the HR professionals might not aware of the existence of this magazine, worth reading, you can hear best practices covered in this magazine, good articles and this magazine is not focused too much in focusing on HR of bigger companies, I read many beautiful articles written from lesser known companies HR. The cost might be little higher, but this magazine is worth to read.
A must read for HR professional for unadulterated content.
4. Perfect Professional
This magazine is published from TVRLS, and like TV Rao's articles and books you can see a distinct quality in the content, sometime I feel HR professionals need to take a research oriented approach while solving many OD and people related issues. The magazine is more of research oriented articles. All HR professionals who are aligned with the thought process of TV Rao find it to good, and it's worth spending Rs 100/- to read this magazine, you can easily buy it from any crossword bookshop.
A must read for HR who are interested in HR research
5. Human Capital :
Human Capital is widely read by 80% of HR professional; the pitfall of this magazine is that most of the pages are covered with the advertisements. This magazines case study and cover story are all the time readable and noteworthy. You can read this magazine to know some good HR vendors for various services and off course case study is very helpful to understand, and legal column is must read for HR professional who don't have a penchant for statutory laws.
A must read for any HR professional to keep track what's happening in the HR field.
There are few more magazines which I found is interesting like Human Factor, ICFAI HRM Review.  Human Factor I would recommend for HR sales guys who would like to sell HR products to HR heads since this magazine covers exclusively various HR heads interviews and biography.
Apart from this ICFAI HRM review's articles are very strong in secondary research, and every article contains an exhaustive list of bibliography and excellent for HR professionals who want to understand the concepts in MBA way. but i am not sure whether still ICFAI HRM Review is available book stores.
I would recommend this five magazine to all HR professionals and budding HR professionals and HR student community.
Let me know your thoughts !