June 05th :- World Environment Day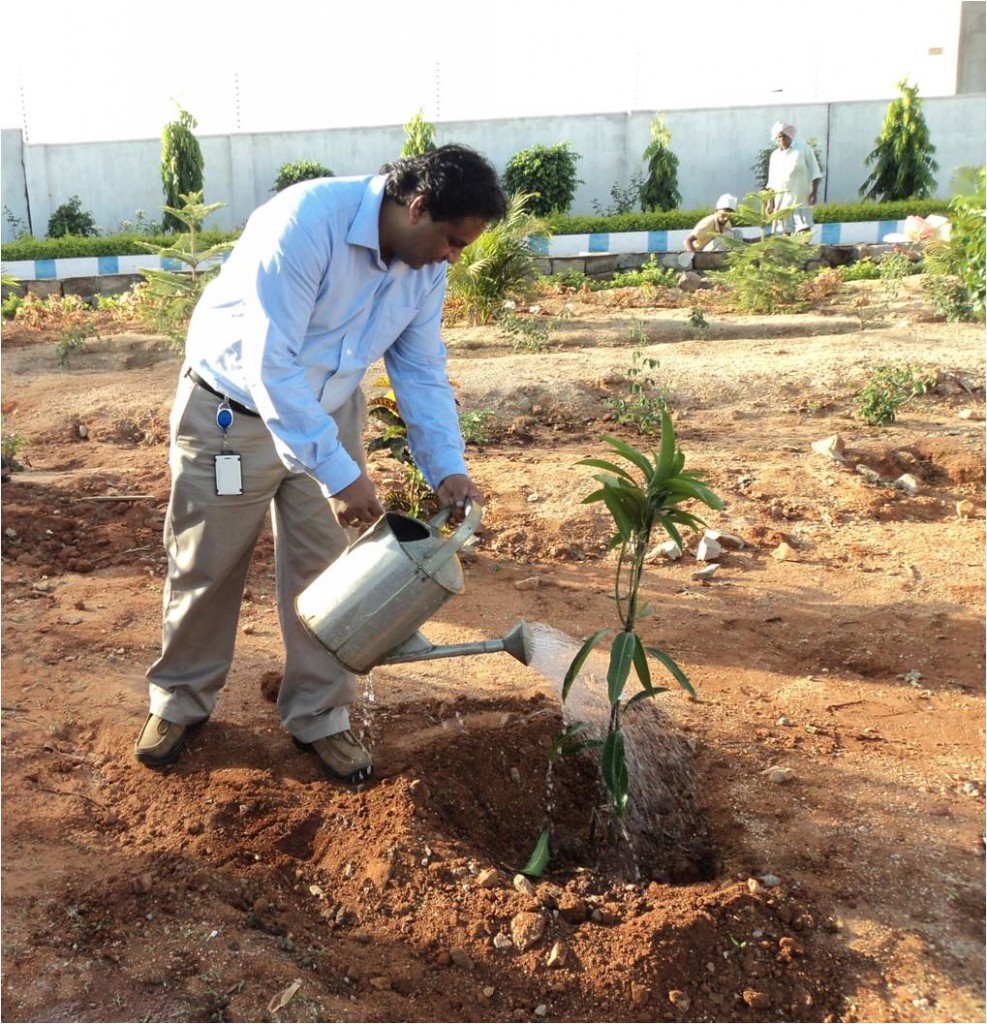 June 05, every year is celebrated as "World Environment Day" ,  by celebrating environment day United Nation is trying to spread the awareness of environment and enhances the political attention and action.
I am happy I got an opportunity to plant a Mango Sapling, Now i am sensitized towards environment because of rising temperature and    witnessing the ground water level going down. When Greater Hyderabad Municipal Corporation issued orders stating Shopping Malls have to charge customers for using Plastic Covers, that time i felt so irritated but when i am sensitized to the environmental issue i appreciate GHMC's efforts, Off late i can see people coming to my Locality "MORE" retail shop with their own bags which is resulting in less usage of plastic bags , but this time I got opportunity to make a difference to my environment by planting a Mango sampling.
I felt happy while doing so.  Looking forward to make a difference in Environment where I live.