Job Hopping Myth and Truth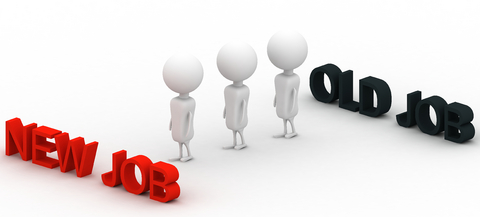 Recently I was interviewing a  young Firmware Engineer ( Software+ Hardware), after talking to him close to 25 minutes I understood he is a good fit for us, his experience , projects which he worked and his skill and expertise everything was up to our expectation and age was also on his side but only issue I had with him was 8 yrs and 5 companies , in HR jargon a " Job Hopper".
I asked him this question which was plying on my mind "in 8 yrs why 5 companies"?, "I said" "you seems to be rolling stone". He looked at me and said confidently it was a "choice by design",  I don't want to stick with a company and get into "maintenance" projects.
This answer I heard many times but this time I thought to think over it  – "Is job hopping good or bad from employee and employer perspective " and when I discussed with couple of friends from HR and line functions people gave different thoughts which I had made part of this writing.
High EQ
Job Hoppers are matured with High EQ, they are aware what they are doing and what is the recuperation, I had concluded that they have high EQ since they know "this place is not for me, I will not be fitting in this culture or this work is meaningless for me", their self-awareness is of high and because of this helps them to take a decision.
 Adaptability
One of my Social Networking friend shared his view:, in the initial stages of your career job hoping is good since if you change jobs frequently you can learn faster the tricks and trade of your profession, if you tend to stick to the first company for years together you will be tuned to that job and as you grow up your natural ability for adaptation of new culture/mindset slows down.
 Diversity
Another friend shared – "For getting experienced in diversity of assignments job hopping is not bad from Individual's perspective."
 Loyalty
Today the social concept of work has changed in today's world "Job loyalty" has gone for a backseat like in olden days where people stay for 20-25 years in one company and retire.
Focused on Deliverable
Many of the job hoppers whom I had observed with in my preview and  what I found is they  focused on deliverables, if they are successful in delivering and have a challenging work then they stay back.
Conclusion
Another thing which concluded is that  job hoppers are good networkers since most of the time they get jobs through their networks rather applying through job portals. People have reason for changing their jobs  some for money, some for more designations, some for work, some because of bosses and some for better brands .
Corporate Recruiter/ Talent Acquisition managers should keep in mind while taking decision on hiring Job Hoppers – job hopping is not bad if supported with correct facts /reasons from the candidate.
Recruitment is not selling its consultative needs analysis, Job Hoping happens maybe because of poor judgment by recruiter and poor judgments by the candidate.
I am of the opinion if the candidate has jumped for challenging work assignments throughout his career then no harm in giving an opportunity to the candidate. Mr. Elango the author of "You Don't need godfather" in his recent article says "Refresh your Skills and perspectives, lest it hits the tail end of the law of diminishing returns" holds very true in today's world , everything is changing so constantly then why not look at the talent and decide "he is a job hopper I knew it but he is a good talent and I ensure I retains him"
We need to look at our perspectives and decide.
***Share your Comments and Feedback***