Fun @ Work – Decorate your Workstation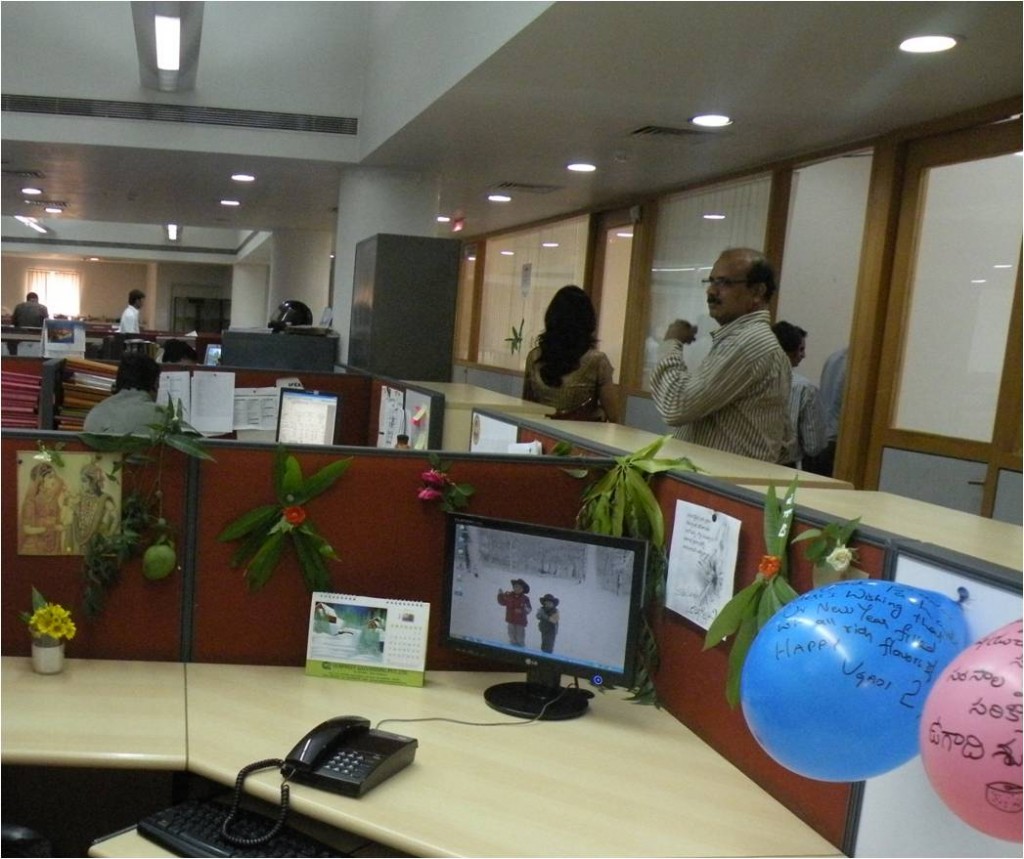 You must have observed during onset of festivals,  we try to clean up the house and rework the living area setting's and this is commonly observed, I had tried to ask myself this question "when  we are cleaning our house on a daily basis then why a special drive during festivals and on special occasions ?"
I still remember during festival time when we clean up and decorate the house along with cousins, was fun and somehow the feeling of "working together" had bought some kind of pride and sense of belongingness.
Human being a social animal wants' to display how attractive his living place is. My friend who recently joined Google invites his friends to visit his workplace often. "Goggle is best known to have attractive friendly workplaces".
Keeping all this thoughts in mind I thought let's have a employee engagement initiative "Decorate your work station" with some end results in mind
a)      Getting removed all clutters from the workplace
( F&A Team has huge clutter of papers /files stacked everywhere)
b)      Constructive Usage of all wastes at workplace
c)        Making the workstation interesting
Ten days before all the publicity and enough curiosity has been build through "Mailers, intranet web, screen savers & one to one talk, posters kept at cafeteria, and this was applicable from executive to CEO level, departments can participate as a individual wise or team wise, the option was given to the department and all General Manager's and above who were allocated cabins were also part of it and I and made category of awards
-          Top 3 Individual  best Work Stations
-          Top 3 Team Work stations
-          Best Cabin
This was done during Telegu New Year "Ugadi" but to my surprise employees had given themselves a theme as "Ugadi" and worked upon. I was assured when employees start doing small cleaning and some decorations automatically entire workplace will be energised automatically and I was also sure the moment one employee start decorating then rest of the employees will follow the suit.
Employees find it interesting and Line Managers were amused with the creativity of their own team.
My aim was to create fun at the same time get cleared all clutters on the workplace, achieved my objective.
Share your views and experiences…