Character Profiling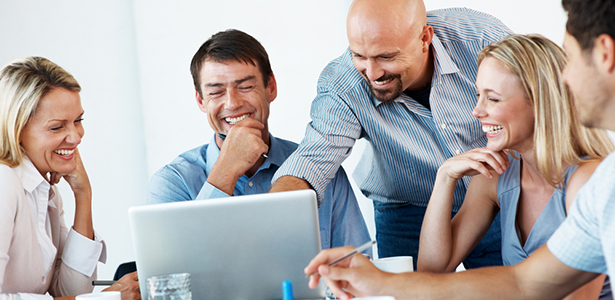 Few months back I was reading Mr. Elango's article in "People Matters" and I was very impressed with his briefing of character Sketch I & II, from that time I was pondering to jot down my thought's, learning & observation's which I had made in my last 8+ years of my corporate life regarding interesting characteristics of different employees, the idea of penning my thoughts had purely arised after reading Elango's "Character Sketch" and kudos to him for writing such thought provoking lines.
In the character sketch he had described many of the professionals today had "1 year of experience repeated 15 times" this has made me to think about myself and employees' with whom I am currently working and whom I had worked and parted ways.
During my introspection I had realized that many characters (different kind of employees) exist in the corporate world and they exhibit certain kind of characteristics. I had experienced and understood your character is build through "Experience", "Education" & "Environment". (Character =3E).
Being a people manager it is utmost important to understand the character profiling of the Talent in your organization by understanding their characteristics will give you cue in terms of how to manage them and what impact they will have on your behavior.
FEVIQUICK TYPE:
You can find these kind of employees sticking to their booses anytime you go and visit them , most of these type of employees are very quick with data & numbers and they had eveready with information on topics, from health to family to country to culture to everything on this earth, they are the mini human wikipedia's for their bosses and these type of employees are very quick in suggesting to their bosses about their opinion whatever happen in the cabin, they basically influence the boss to make decisions.
INVINCIBLE CAMERA TYPES :
They are the characters in the organization who acts like "INVINCIBLE CAMERA'S "and records whatever is happening in the workplace through their eyes and ears, these invisible camera type's are basically very good at office networking and have contacts everywhere in the office and incidentally they are the people with whom most of us confide everything from work issues, family matter, girl friend issues, office romance and negative description of attitude, mood swings of bosses in great detail , not knowing after sharing such intricate details suddenly boss attitude changes towards you , your "Good Morning" wishes are retuned with a vengeance smile or vengeance nod of head.
Invincible cameras are of two types :
a)Tape Recorder and Player :
These type of employees are little harmless they just play the entire things as it has happened with no additions and deletions basically they just describe what happened at workplace and gives the visual picture to boss.
b) Tape Recorder & Player with Editing:
These type of employees describe everything what had happened and at the same time tweak the information to suit the boss mood or explain the scene or information in such a way that they can be in comfortable situation for their personal professional needs, these type of employee are basically very dangerous because they interprets the situation from their perspective and gives and one sided information to boss and if boss believes it and make decisions in his favor truly and undoubtedly he gains , Good managers need to identify these kind of people and have action plan ready how to deal with them effectively.
POP CORN TYPE :
These types of employees are like pop corn, burst out very fast if the surrounding temperature, environment of office heats up slightly and make isolated voice up's, these employees play big brother role to other employees, not necessarily these employees are of generation "Veterans" "Baby Boomers", "Generation X", these employees may be from generation Y, and they are assertive and actively voice upon on policy deficiency, and other things which normal employee would not like to talk, most of them complain about Cafeteria and logistics and no need of saying their displeasure about HR, it has to be understood
Engagement professionals can describe them as actively –disengaged employee.
ACCESS CARD TYPE:
Without access card you cannot enter office and access card is required to navigate with in the office premises, in the same way Access Card type of employees are who visits and meet you on a regular basis their aim is to be in touch with you on a personal level and occasionally comes and make situations where in if not alert enough you end up giving some kind of favours to them.
CORPORATE CHARMER TYPE:
In HR language they are known as engaged employees, who display all the qualities what an employee engagement manager define, they talk good about the company, meet internal and external customers with gusto and passion and they intended to stay in the company and recommends everyone to stay and grow with the company.
Many of these type of employees are "High Potential" employees and Management Trainees look them in the same way how a new budding cricketer admires or look upon Sachin Tendulkar for inspiration.
FACEBOOK +TWITTER TYPE :
They are the brand ambassadors for Facebook & twitter websites unofficially, they are very social in the company they interact with all the employees make friends and if something happen to any employee will help them, if you are not feeling well he/she will take in his car and drop you to your house and don't hesitate to buy lunch for you if you had forgotten your lunch box. Just check their Facebook or twitter you will have all information what mood or what thought process currently this employee is into.
They are the types who capture the picture in the Smartphone and adds caption "My first Laptop", "My first work station", "My first Lunch with VP- Sales" etc.
WORKHORSE BACHELORS TYPE:
This type of employees take up the work of their married colleagues and colleagues who are in serious dating and colleagues who had ailing family members , they are so helpful and come forward or upon request come forward to help their troubled colleague by taking up their work and finishing them, they are like workhorses and their married colleagues treat them with home lunch on Sundays and are invited to get together at evenings with bunch of friends on weekends.
GURU GYANI TYPE:
These are the type of employees who will actively involved in free coaching and give free guidance basically they are "veterans" who are on the verge of retirement, they help the generation X & Y by sharing books, article & news paper cut outs of 20 years back, they treat you like your son and daughter, a true guru gyani is asset to every learning and development team. There lifelong wisdom and experience can help you to learn things which normally would have taken years together to learn in few days.
BLACKBERRY EMPLOYEE TYPE:
Intially blackberry was only given to senior team and that time you can see senior team spending more time with their blackberry than at their regular pass time of checking, reading & replying the inbox mails, later more or less you can find blackberry with most of the employees since cost had come down they are the breed of the employees' who exchange information quickly with their family, girlfriends, mother , father, sister whatever is happening in office on hourly basis..
TV-TEA- COFEE- LUNCH TYPE:
These are the type of employees who takes frequent break during their work most of the time you can find them having tea/coffee , lunch or catching news in the TV room, these employees are basically focus on finishing the activity, looses the sight of the "Goal" and generally rated "Meets Expectations" they think if I am rated "3" why I should work hard and get things done by sweating out in front of laptop or in shop floor.
AIR (ALL INDIA RADIO) TYPE:
These are the employees who can't digest any information and informs everyone what is happening in office, In HR language they are the gossip mongers. Anything shared with them formally or informally is sure to shared with "Nth" people.
DRAMA QUEEN TYPE:
Everyone in office looks at her or talk to her atleast once in a day by everyone from office boy to senior leaders and if she is absent everyone notices it and communicates to other fellow employees', she might not be having very high end KRA/KPI, but if she is absent then entire office notices it, she might not be very good looking but she make everybody's day with a sweet good morning and customers bestow's her with flowers and chocolates.
She knows how is coming and who is going and who is where at what time, which senior leader will be found in which discussion room etc.
SURVEY MONKEY TYPE:
www.surveymonkey.com is a popular website through which you can seek people's opinion through surveys, these are the type of employees who seek opinion on everything from personal to professional, and they will seek opinion of others also even if a minor adjustment is done in their work profile.
You can find these employees seeking opinion of others most of the time. They concrete their decision making by doing surveys and seeking opinion of other employees'.
SILENT KILLERS:
Very rare breed of employees who don't brag about anything, there are mostly not visible in the company but contribute to the high end quality work and their productivity always exceeds 10 times of the so called "5" raters and you can't find them in any of the office get together and outings. They are introverts and poor in expressing their thoughts and ideas in front of a group of people.
I must thank Mr. Elango R , the author of  " You Don't Need God Father" to publish my post as Guest Blog in his website www.ElangoR.com with his valuable inputs and refinement.  http://elangor.com/2012/03/22/guest-blog-character-profiling-vinay-ravindran/#.T2sOYsXVW8C